Join us at Chemical Strategies, Inc.! We are seeking an energetic individual to be in a full-time position that is responsible for procurement and client relations for our Aerospace or Semiconductor clients.
Essential Functions
The Account Manager obtains the best quality, service, and value for products and services through effective bidding, negotiation, and supplier management.

Anticipates clients' needs, identifies and selects suppliers, manages quote process by obtaining, analyzing and verifying the accuracy of order information, and arranges delivery.

Purchases critical, complex and/or high dollar parts, equipment, services, and materials for resale.
Responsibilities
Identifies and recommends suppliers by investigating potential suppliers, researching parts, equipment, services, and materials availability. Develops potential bidders lists and formal requests for quotation or proposal.

Evaluates proposals from potential suppliers. Selects suppliers for a variety of highly complex or technical materials, materials or services and negotiates price, delivery, quality and service. Develops alternate sources of supply by identifying and researching prospective suppliers.
Administers the procurement contract to conclusion. Maintains accurate lead times for assigned area. Issues purchase orders and agreements that accurately reflect price, schedule, terms, and conditions as negotiated with suppliers. May include orders with international suppliers and/or subcontractors involving import/export trade.
Manages difficult or emotional customer situations. Responds promptly to customer needs and solicits customer feedback to improve service. Responds to requests for service and assistance and meets commitments.
Instructs warehouse on documentation labeling and delivery of products, generates and collects COC, COA paperwork and quality documents if required, collects payment and deposits, prepares change of address records, and issues discontinuance orders.
Monitors and evaluates supplier performance. Determines and implements corrective actions to resolve impending supplier failure to fulfill contractual agreements that may delay delivery. Resolves shipment quality discrepancies by mediating supplier/customer issues.
Manages the order process from cradle to grave.
Solicits sale of new or additional products and services.
Negotiates and settles damage claims, rejections, losses, return of materials, over-shipments, and cancellations and engineering changes with suppliers.
Monitors and evaluates supplier's ability to meet all company and government or commercial procurement requirements and ensures that the pertinent technical and quality issues receive adequate attention in order to assure compliance.
Required Experience:
Must currently reside in the United States
Bachelor's degree (B. A.) or equivalent from four-year College or technical school; or equivalent related experience and/or training
Purchasing/Procurement experience 
Knowledge of Chemicals a plus
Desired Experience:
Proficiency in MS Software a must!
Must take pride in their work
Be a forward thinker
Be a Self-starter
Must be capable of a high level of multitasking
Ability to take direction and prioritize work
Excellent attention to detail and accuracy
Strong problem solving and organizational skills
Excellent time management skills
Punctual, dependable and seeking 

long-term

 employment
Benefits:
Health Care Plan (Medical, Dental & Vision)
Retirement Plan (401k, IRA)
Life Insurance
Paid Time Off (Vacation, Sick & Holidays)
Competitive pay $18 to $24 per hour DOE
Hours (M-F) 8am-5pm
If you meet all the above requirements, please submit your resume. Apply now!
Background check required.
Office located in Anthem, Arizona. Please do not apply if you currently live out of state.
Please email cover letter and resume to jobs@ChemicalStrategies.com or fill out the form below.
About the Company
Chemical Strategies, Inc. is an industry-leading chemical distributor, supply management company, and third-party logistics provider. We specialize in providing a full range of chemicals and associated materials in all packages, sizes, and grades. Our customers include private high technology companies in industries that include Aerospace, Defense Contracting, R&D and Semiconductor manufacturing.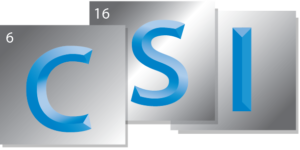 Chemical Strategies, Inc. is an equal opportunity employer. All qualified applicants will receive consideration for employment without regard to race, religion, color, national origin, gender, age, sexual orientation, gender identity, status as a protected veteran, or status as a qualified individual with a disability.