Looking for a career and not just another job? We are adding more people to our team!
Apply now!
We are a growing company that seeks to add the most talented people to our team. We are dedicated to providing logistics and procurement management to private companies, defense contractors and government agencies. The position will involve working in an office setting at a chemical warehouse and managing interaction with large, multinational customers.
DUTIES INCLUDE:
Order processing, order tracking, record keeping, building customer relationships, and project management. Communicates with customers and suppliers by phone, email and/or proprietary order systems. Manages customer and /or supplier complaints concerning pricing, billing or services rendered, referring complaints of service failures to designated departments for investigation.
Creates bill of ladings, arranges and determines shipping, instructs warehouse on documentation labeling and delivery of products, generates and collects COC, COA paperwork, and quality documents if required. Solicits sale of new or additional products and services.
CANDIDATE MUST HAVE THE FOLLOWING SKILLS:
Proficiency in MS Software a must!
Experience with Outlook a must!
Must take pride in their work
Be a forward thinker
Be a Self-starter
Must be capable of a high level of multitasking!
Ability to take direction and prioritize work
Excellent attention to detail and accuracy
Strong problem solving and organizational skills
Excellent time management skills
Punctual, dependable and seeking long term employment
REQUIRED:
Must currently reside in the United States
Minimum 2-year degree or equivalent job experience
Purchasing experience a plus
Knowledge of Chemicals a plus
Benefits:
Health Care Plan (Medical, Dental & Vision)
Retirement Plan (401k, IRA)
Life Insurance
Paid Time Off (Vacation, Sick & Holidays)
Competitive pay $18 to $25 per hour DOE
(M-F) 8:00 am – 5:00 pm (40 Hours)
If you meet all the above requirements, please submit your resume. Apply now!
Background check required.
Warehouse/Office located in San Leandro, California. Please do not apply if you currently live out of state.
Please email cover letter and resume to jobs@ChemicalStrategies.com or fill out the form below.
About the Company
Chemical Strategies, Inc. is an industry-leading chemical distributor, supply management company, and third-party logistics provider. We specialize in providing a full range of chemicals and associated materials in all packages, sizes, and grades. Our customers include private high technology companies in industries that include Aerospace, Defense Contracting, R&D and Semiconductor manufacturing.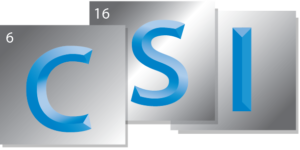 Chemical Strategies, Inc. is an equal opportunity employer. All qualified applicants will receive consideration for employment without regard to race, religion, color, national origin, gender, age, sexual orientation, gender identity, status as a protected veteran, or status as a qualified individual with a disability.