Your Uninterrupted, Safe Supply of Materials
About Chemical Strategies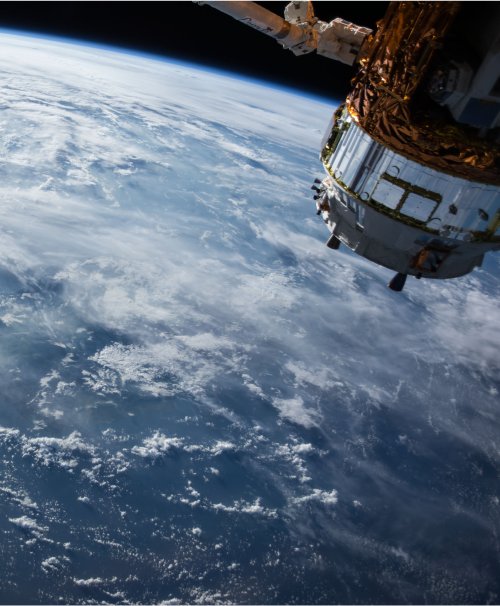 We are dedicated to helping you

reduce costs. grow. succeed.
We Are Dedicated to Helping You Succeed
Chemical Strategies is an industry leading chemical distributor and chemical supply management company specializing in providing you with a full range of chemicals and associated materials in all packages, sizes and grades.

Not only do we have endless specialty materials and chemicals lists, but we also specialize in providing you with top of the line chemical management services, from forecasted purchasing schedules and JIT delivery to complete on-site chemical warehouse management.

Our customers include high technology companies in industries that include Aerospace, Defense Contracting, R&D and Semiconductor manufacturing.
Experience Unwavering Dedication to Product and Service Excellence
The Growth of Chemical Strategies, Inc. is Based Upon Our Unwavering Dedication to Product and Service Excellence that's Rewarded by Your Continued Trust
Chemical Supply & Distribution
Whether you need an expert chemical distributor to deliver on a schedule or for certain projects, we not only offer bulk chemicals, custom blends, specialty materials, and nearly ANY chemical, but also safely handle, store, and transport your materials anywhere in the United States.
In addition to the complex regulatory issues associated with storing and transporting some of your materials, there are equally compelling logistical concerns associated with production consumables. That's where we come in.
While many customers simply need to obtain competitively-priced materials and services, a significant portion of our customers seek guidance and expertise with chemical supply chain challenges.
Labeling & Packaging
Do you need your products packaged a certain way or need specific items on your labels? We take care of it all. Whether it's custom packaging, labels, documentation, etc., we make sure that when your product arrives on your dock, it's ready to go.
JIT Delivery
Our customers rely on us to ensure that they have an uninterrupted, safe supply of compliant material accompanied by certification to multiple regulatory and quality programs. You will receive exact product amounts, when and where you need it.
Dip Tube changeouts
Do you reorder large quantities of the same product? We will take care of changing out dip tubes or even reusing dip tubes (when applicable) in a clean room environment to help you save on costs.
Reusable Container Management
There's no need for you to buy new drums every time you order the same product. With our reusable container management service, you can save money and time and we can even rinse drums between use if needed.
Customized EHS
You benefit from having a relationship with a chemical supplier that tailors its services and documentation to meet your individual requirements, while also proactively creating solutions before any issues emerge.
We are industry certified
You will have confidence in our performance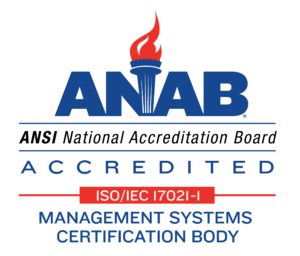 ISO International Standards ensure that products and services are safe, reliable and of good quality. For business, they are strategic tools that reduce costs by minimizing waste and errors and increasing productivity. Our ISO process has been in place for over ten years and running.

The AS9100D international quality management system standard is issued by the ANAB - a CB recognized by the International Aerospace Quality Group (IAQG). ANAB is recognized to accredit CBs to AS9100, AS9110, and AS9120 AQMS standards and provides suppliers in the Aerospace and Defense (AS&D) industry with requirements for creating and maintaining a comprehensive quality management system to provide safe and reliable products.
As Responsible Distribution® members of the National Association of Chemical Distributors (NACD), we are committed to continuously improve performance in protecting health, safety, security, and the environment, as well as responsible distribution in every phase of chemical storage, handling, transportation, and disposal.
We carry over 16,000 chemicals and industrial products including MIL-SPEC / MIL-STD. "MIL-SPEC" and "MIL-STD" are a United States defense standard, used to help achieve standardization objectives by the U.S. Department of Defense.
DSP (Distilled Spirits Permit)
Chemical Strategies, Inc. holds a DSP (Distilled Spirits Permit) permit issued by the Alcohol and Tobacco Tax and Trade Bureau (TTB), a branch of the Treasury Department. We are permitted to handle, store, and sell DSP items.
DEA Controlled Substances Permit
Chemical Strategies, Inc. is permitted with the DEA (Drug Enforcement Administration). The permit requires that we provide the appropriate information and documentation regarding the 41 chemicals that are included within List I and II controlled substances.
Permitted for Hazardous Material Storage
Chemical Strategies, Inc. has the largest 3PL flammable liquid storage facility in the Bay Area built to NFPA and OSHA safety standards as well as many other hazardous material permitted warehousing facilities across the United States. Store product and then ship to anywhere in the country. 
At Chemical Strategies, customer satisfaction drives our growth and your growth
In the years since our founding, we've become an integral part of the chemical supply chain for those that manufacture, transport and use chemicals. Customers benefit from a long list of services, ranging from simple chemical supply to full chemical management. 
Our personnel work at each stage of your supply chain, including on-site at customer locations, to ensure the uninterrupted, safe supply of materials. From the corporate to the local level, our team is dedicated to improving your overall profitability and performance. 
Customers Include Production Facilities, Research Organizations and Educational Institutions